Christopher and Michelle John - San Diego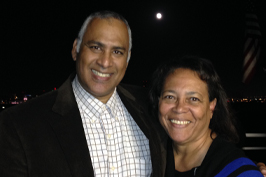 In 2002, Michelle was sent out as a missionary to Trinidad and Tobago where she met and married Christopher who joined her on the mission field until 2006. After this first long-term missionary experience, we continued to serve the Lord at Horizon Christian Academy and at Horizon SouthBay.
In 2014 we decided to follow the Lord into a different kind of mission field, here in San Diego. By His direction we founded New GateWay Solutions and, through this organization we have been serving the poor and homeless by helping them find employment and by removing all obstacles to sustaining that employment.
Through New GateWay, we serve the Lord by partnering with churches in San Diego County to help the unemployed find jobs and start businesses and to stabilize those on the brink of homelessness. It is our goal and heart to demonstrate Jesus' love in action to everyone we serve while alleviating poverty and homelessness, one job at a time.
Please pray for all of the jobseekers we serve! What a joy to see them back on their feet and knowing that Jesus loves them so very much!
For more information click
New Gateway
.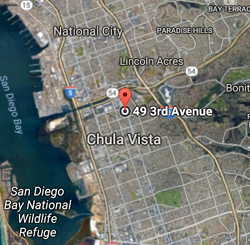 QUICK LINKS
PRAYER LINE
619-685-4545

CURRENTLY STUDYING
Acts
Pastor: Norlyn Kent