Tom Levesque: Prison Ministry, Donovan Correctional Facility, San Diego, Ca.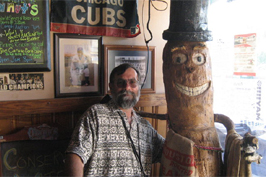 Tom Levesque is our missionary to the Prison Ministry. The Prison Ministry's mission is simply to share the Gospel and love the inmates in various southern California prisons. Tom lives and serves in San Diego together with his wife, Margie.
For more information click
Kairos of San Diego
.
QUICK LINKS
PRAYER LINE
619-685-4545

CURRENTLY STUDYING
Acts
Pastor: Norlyn Kent